Andrew Greenhalgh reviews Behind the Curtain, Havilah Tower's CD set to release in December 2013. Join "The List" on the right of the website for updates on releases.
In the media? Talk@havilahtower.com to review the CD.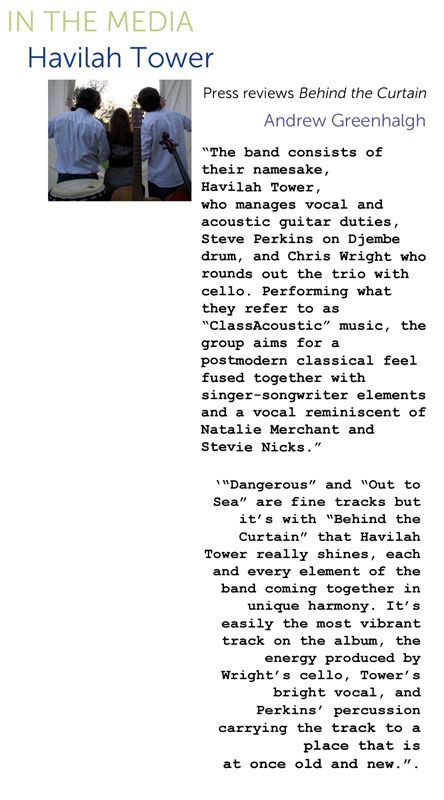 Text:


The band consists of their namesake, Havilah Tower, who manages vocal and acoustic
guitar duties, Steve Perkins on Djembe drum, and Chris Wright who rounds out the trio
with cello. Performing what they refer to as "ClassAcoustic" music, the group aims for
a postmodern classical feel fused together with singer-songwriter elements and a vocal
reminiscent of Natalie Merchant and Stevie Nicks. 
It's with "Behind the Curtain" that Havilah Tower really shines, each and every element of the band coming together in
unique harmony. It's easily the most vibrant track on the album, the energy produced by Wright's cello, Tower's bright
vocal, and Perkins' percussion carrying the track to aplace that is at once old and new.